BIOGRAPHY

'And who wouldn't fall in love with the Russian Liudmila Lokaichuk? Her smile makes every coloratura look like a nonchalantly twittered serenade...."
Der Tagesspiegel Berlin

Since the season 2018/19 Liudmila Lokaichuk is a member of the ensemble of the Opera House Halle. She makes her debut here as ZERBINETTA in "Ariadne auf Naxos" and as INÉS in Meyerbeer's "L' Africaine".

From 2016 to 2018 the young soprano was engaged at the Cottbus State Theatre, where she enjoyed great successes in such roles as the BLONDE, QUEEN OF THE NIGHT, FREURETTE in "Barb- Bleue ", JENNY HILL and ZERLINA. In this last role, she recently had a guest performance in Bonn, where she also portrayed JULIA in Rossini's "La scala di seta" at the Beethoven Campus in 2016.

From 2006 to 2011 Liudmila studied singing at the "Mussorgsky" Conservatory in Jekaterinburg. In 2010, while still studying, she wan the V.A. Kurochkin International Competition for Young Operetta and Musical Singers. Thereupon, she was engaged as a soloist at the Jekaterinburg Music State Theatre. She made her debut at this opera house in the role of HERMIA in Offenbach's "Barbe-Bleue" and as ADELE in Johann Strauss' "Die Fledermaus".

Since 2011 the coloratura soprano regularly performs at the Theater in Tscheljabinsk, where she debuted as SUSANNA in "Le nozze di Figaro" and sang all the important parts of the Russian opera repertoire, such as the main part in Glinka's operas "Ruslan and Liudmila"(LIUDMILA) and "A Life for the Tsar " (ANTONIDA) and Rimski-Korsakow's SNOW FLAKE. This very role she also sang in 2016 at the opera house in Jekaterinburg. In Bangkok she made her debut as FRASQUITA in "Carmen" on the occasion of the 14th Music Festival in Thailand. In 2013 she celebrated her successful debut as ROSINA in Frank Matthus' production of "Der Barbier von Siviglia" under the musical direction of Stefan Sanderling at the Festival Chamber Opera Rheinsberg Castle. In 2015 she also made her debut here as VIOLETTA in "La Traviata". In this very role she also had brilliant successes in 2016 and 2017 at the Festival "Bergedorfer Musiktage" in Hamburg-Bergedorf.
In 2014 and 2016 Liudmila was GRETE MINDE in Sigfried Matthus' opera t the Fontane-Festival in Neuruppin.

At the 2nd International Singing Competition OCEAN CLASSICAL AWARD 2013 with the Philharmonic Orchestra of the Nations under the musical direction of Justus Frantz, Liudmila Lokaichuk also was a Prize Winner. In the same year, she sang in a Charity Gala Concert together with Edita Gruberová, Klaus-Florian Vogtand the Orchestra of the German Opera Berlin.

An important role debut was her portrayal of GILDA in Verdi's "Rigoletto" in 2016 under the musical direction of K.Chudovsky at the Opera in Jekaterinburg. Since then, she succeeded in winning two times the 2nd Prize at two international Singing Contests: Concorso Lirico Internationale "Santa Gianna Beretta Molla", Mailand and 5. Concorso Lirico Internationale XXII Premio Cleto Tomba, Bologna.
Reviews
Opernhaus Halle – l'Africaine - Inès
Ludmila Lokaichuk, the Portuguese rival, was hailed for her love to Vasco.
NMZ
www.nmz.de
Cottbus State Theatre - Barbe-Bleu - FLEURETTE
And princess Fleurette really brought in a touch of French opera bouffe vibes. The most Parisian voice of the evening comes from Russia and is called Liudmila Lokaichuk. The soprano has already won twice various prizes at the International Contest of the Chamber Opera in Rheinsberg. Congratulations to the Cottbus House for engaging this artist!
rbb Kulturradio
Liudmila Lokaichuk sings Princess Hermia (alias Fleurette)with a wonderfully appealing soprano timbre...
Opernwelt, Januar 2017 Carsten Niemann
Cottbus State Theatre – Rise and Fall of the City of Mahagonny – JENNY HILL
No doubt, the real stars of the premiere were Liudmila Lokaichuk as Jenny Hill and Jens Klaus Wilde as Jim. Vocally seen, she succeeds in keeping the balance between sizzling eroticism, yearning, demanding, sometimes even begging or dying with sorrow.
Lausitzer Rundschau, Rüdiger Hofmann 13.3.2017
..with her warm soprano voice Liudmila Lokaichuks as Jenny is an opera diva per se.
Neues Deutschland, Stefan Amzoll 15.3.2017
Fontane Festival Neuruppin - GRETE MINDE
The 28 year old, slender Liudmila Lokaichuk portrayed Grete with so much power and rage both as an actor and as a singer that the audience was torn between the feeling of taking her in once's arms and keeping out of her way to avoid her rage.
MOZ
www.moz.de
SZENENFOTOS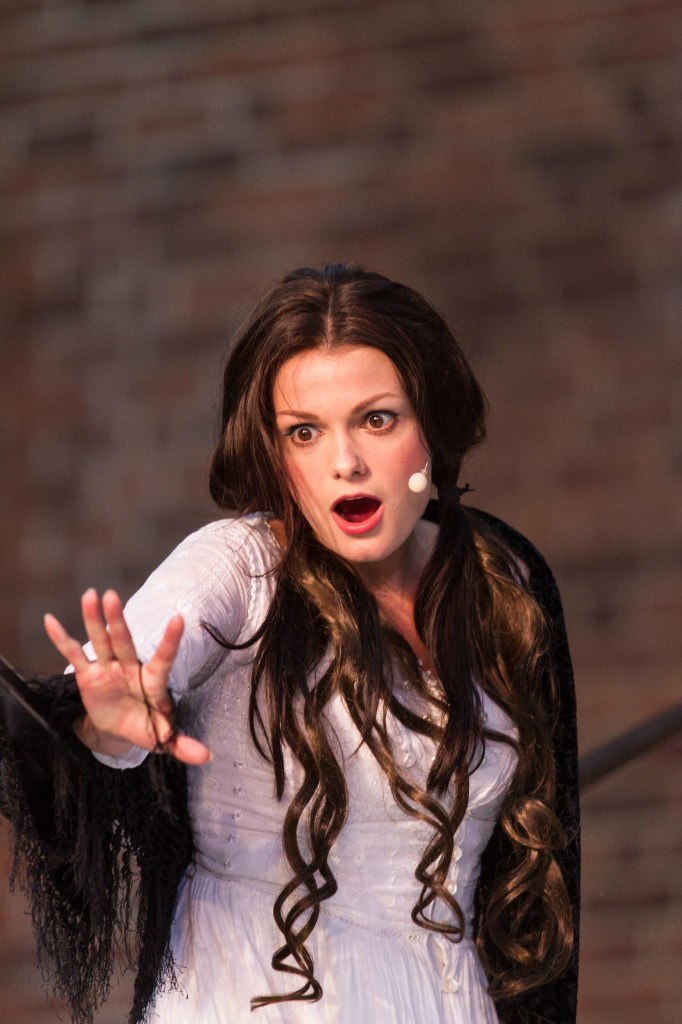 Fontane Festspiele Neuruppin – GRETE Minde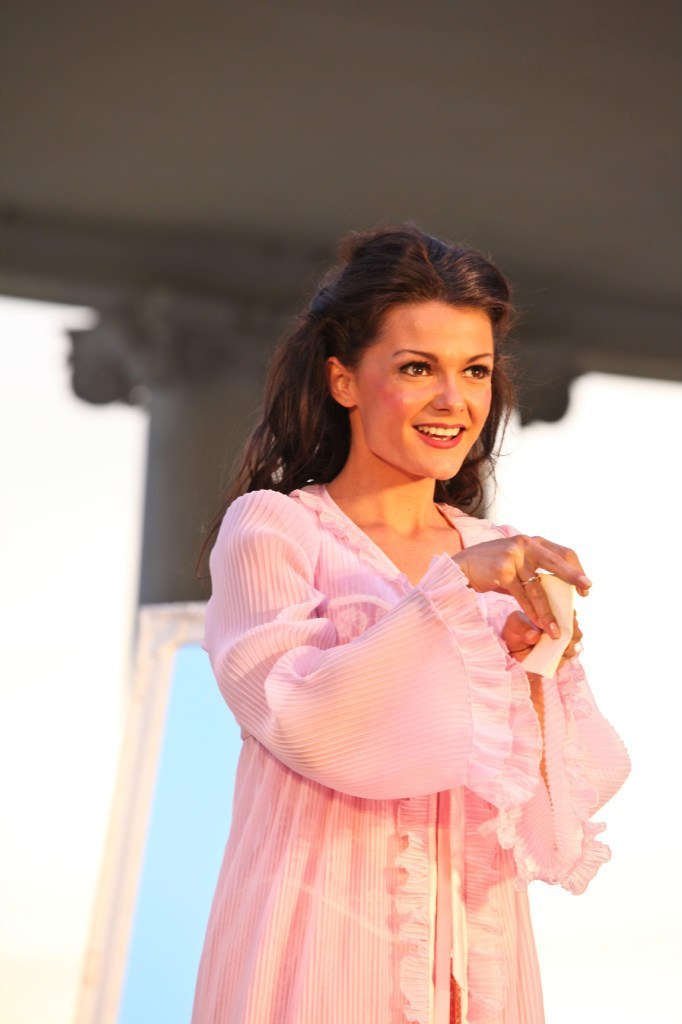 Staatstheater Cottbus - Der Barbier von Sevilla – ROSINA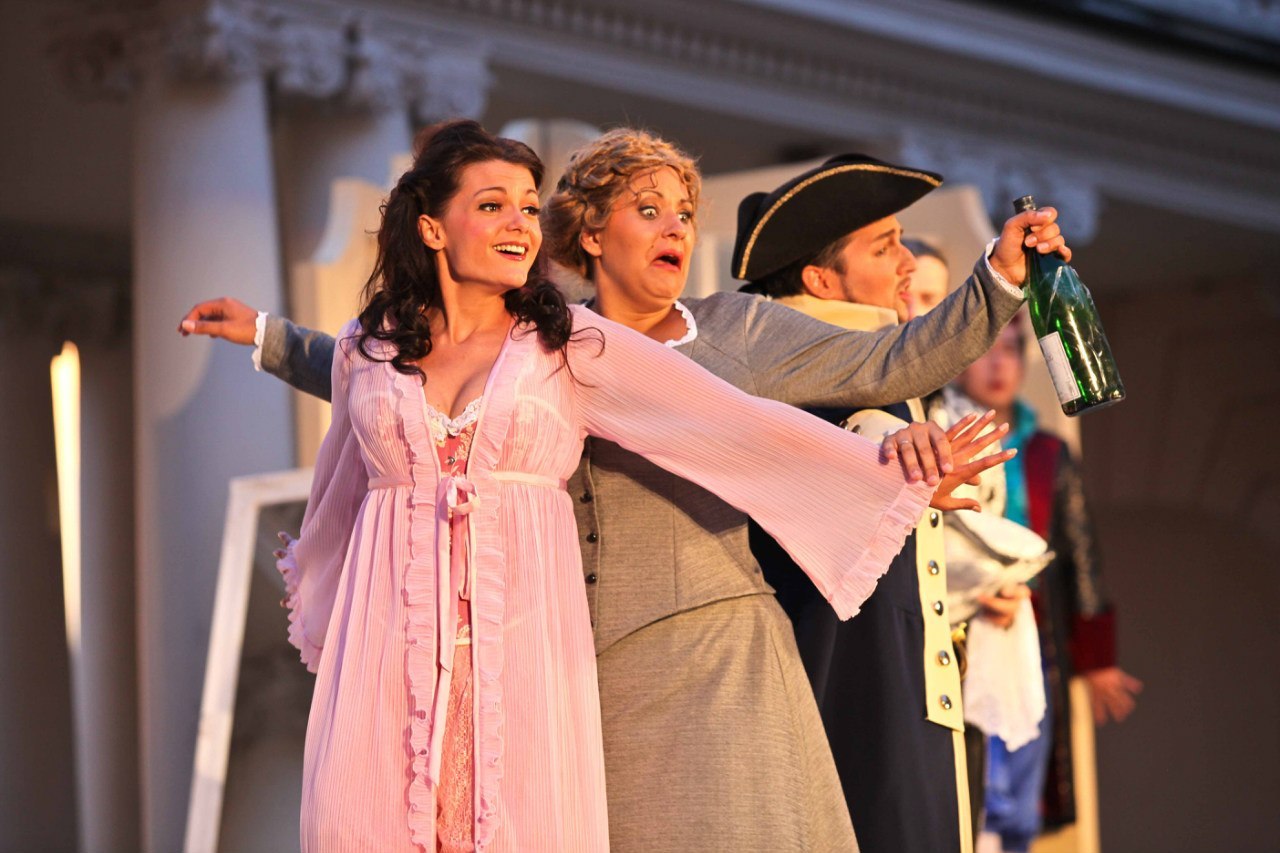 Staatstheater Cottbus - Der Barbier von Sevilla – ROSINA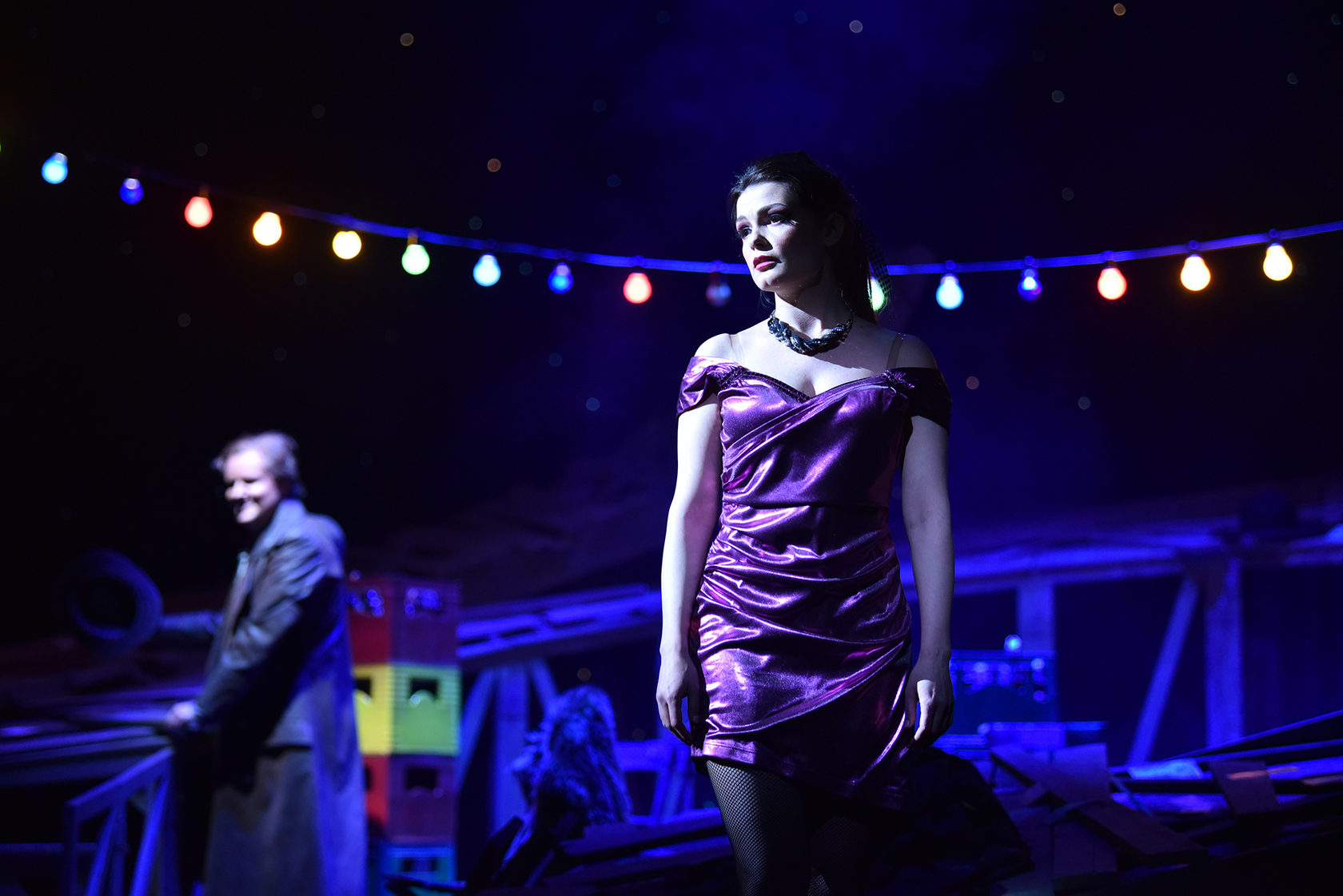 Staatstheater Cottbus – Aufstieg und Falls der Stadt Mahagonny – JENNY HILL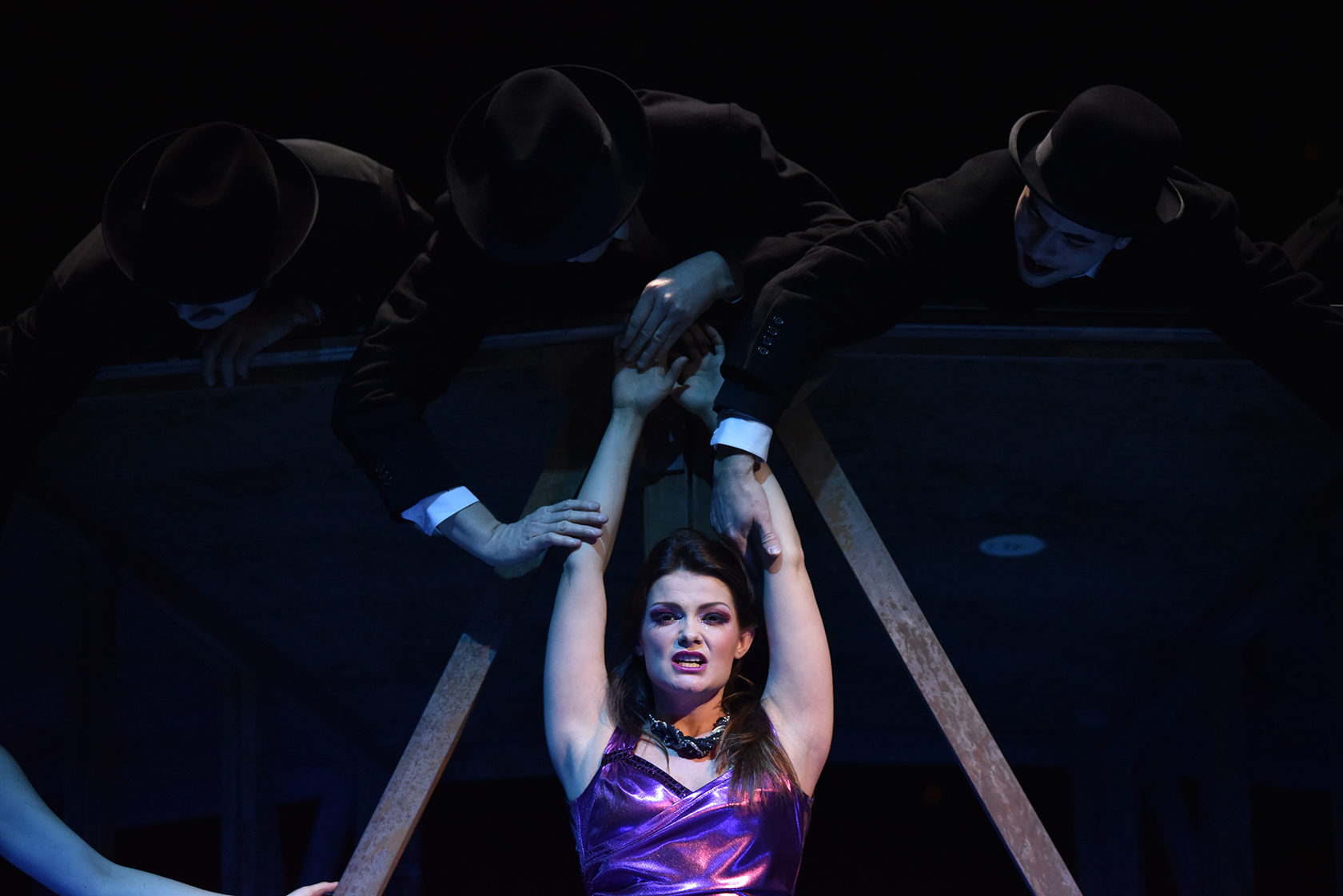 Staatstheater Cottbus – Aufstieg und Falls der Stadt Mahagonny – JENNY HILL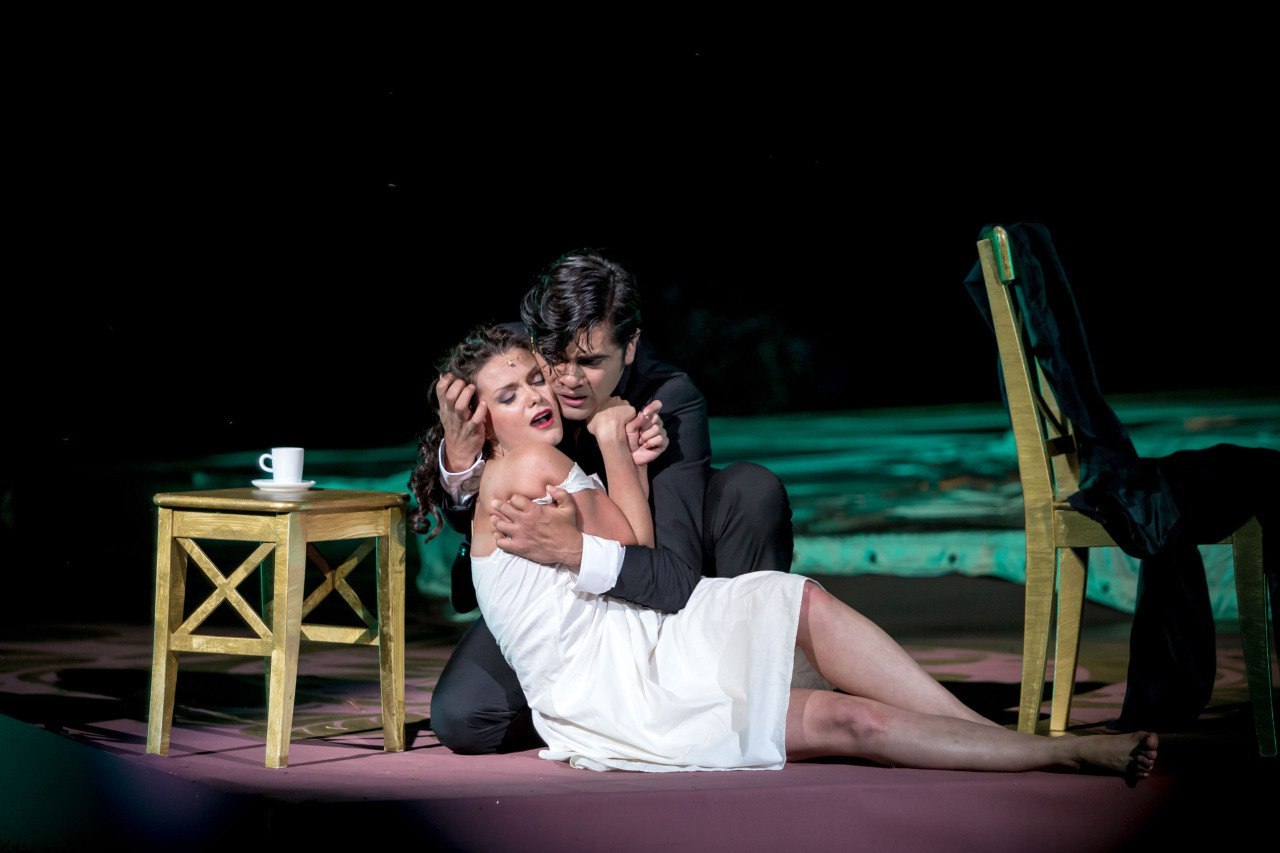 Kammeroper schloss Rheinberg – La Traviata – VIOLETTA