BIOGRAPHY

The Swedish soprano Linna Carlsson's portrayal of Senta is extremely credible and thrilling, because she emanates a visionary force. Without this force, her lonely, sacrificing decision to follow the Dutchman, would be incomprehensible. In the outrageous drama of the final scene she vocally and actingly excels beyond compare.
J. Gahre wrote in the March edition of the German opera magazine OPERNGLAS on Liine Carlsson's debut as SENTA in 'Der Fliegende Holländer' at the Magdeburg Theatre. Immediately afterwards, she earned huge successes in this very role at the Heidelberg Theatre. Her debut as ELSA followed in concert performances with the Helsingborg Symphony Orchestra.

2017/2018 she was successful in this very role at the Hof Theatre and made her great debut as ELISABETH in 'Tannhäuser' at The Riga National Opera. She will return to this renowned Opera House as SENTA in 18/19. Before she performs SENTA at the Festival Selzach in Switzerland.

The artist started her professional singing career in 2006 at the Stockholm Royal Opera, where she sang the leading part of AIDA, in the much-lauded world premiere of Daniel Börtz's opera 'Svall'. After that the soprano made her first big break through, performing the Swedish Queen CHRISTINA in Jacopo Forini's belcanto opera 'Cristina Regina di Svezia' at the Vadstena Academy.

The premiere of this production, which was highly acclaimed by both public and press, was broadcasted all over Europe. A CD of the opera, recorded with the choir and the orchestra of the Gothenburg Opera House, was released on Sterling label. The music magazine Klassik.com commented:
'The vocally very demanding role of Christina was brilliantly mastered by Liine Carlsson .'

Subsequently she portrayed the FIRST FLOWER MAIDEN in Wagner's 'Parsifal' at the Opera House Gothenburg, ROSALINDE at the Regina Theatre in Stockholm, LA TRAVIATA at the Theatre Umea and she sang in the world premieres of Daniel Börtz's 'Magnus Gabriel' or Henrik Hellstenius' 'Ophelias' at the Bergen Opera House. The ladder production was also shown at the Opera Warsaw. She sang NEDDA in Leoncavallo's 'I Pagliacci' at the Kopparberg Opera Festival and was re-invited as ROSINA in 'IL barbiere di Siviglia' and FRASQUITA in Bizet' s 'Carmen', a role which she had previously sung successfully in concerts with the Norrköping Symphony Orchestra.

The Swedish-born soprano began her musical studies at the Music Conservatory of Malmö and completed them at the Conservatory of Stockholm and the Opera Studio in Gothenburg. She wan numerous prizes and awards, e.g. the Polar Music Award of the Royal Swedish Conservatory and an award from the Friends of the Royal Swedish Opera for her portrayal of Christina at the Vadstena Academy.

Liine Carlsson is also a very much sought-after concert singer. In various gala-concerts in Sweden she performd excerpts from Donna Anna, Fiordiligi, Konstanze, Semiramide, Rosina, Violetta, Giovanna d´Arco, Anna (Le Villi, Puccini), Musetta and many others.

Recently, she performed FRAU LUNA at the Hof Theatre, LA TRAVIATA in China and NEDDA in 'I Pagliacci' and GIORGETTA in 'Il Tabarro' at the International Music Festival in Immling and the press wrote:
With a wide range of emotions, performed with great naturalness and insensitivity in expression, mimic and motion she played both female roles Nedda and Giorgetta – two entirely different kind of characters. With her perfectly positioned, marvelously balanced voice and her brilliant, effortlessly flowing sound production the soprano not only charmed her lovers but also the audience.' Traunsteiner Tagblatt
REVIEWS
Theater Hof - The Flying Dutchman - SENTA
The three title roles were excellently casted: Liine Carlsson, who was announced as being slightly indisposed, didn't show the least sign of it. With her powerful trademark Swedish voice, she demonstrated once again why she already succeeded as Senta on three stages this year.
inFranken.de
www.infranken.de
Theater Magdeburg - The Flying Dutchman - SENTA
The Swedish soprano Linna Carlsson's portrayal of Senta is extremely credible and thrilling, because she emanates a visionary force. Without this force, her lonely, sacrificing decision to follow the Dutchman, would be incomprehensible. In the outrageous drama of the final scene she vocally and actingly excels beyond compare.
Opernglas 3/2017 J. Gahre

The Swedish soprano Liine Carlsson sings her first Senta. Cautiously, she approaches the tricky part with enchanting colors and without any kind of pathos....
Opernwelt 3/2017 Albrecht Thiemann

The vocal level was quite impressive. Liine Carlsson in her role debut as Senta was very convincing. Carefully balanced and with an absolutely pure intonation the Swedish singer's strong soprano voice brought her through all registers.
Der Opernfreund
www.deropernfreund.de
The Swedish singer Liine Carlsson gives a convincing Senta both vocally and in acting. Her ballad, which she begins softly with finely spun notes, reflects - all in one -her inner feelings, her dreams and an intense invocation.
Irene Constantin, Volksstimme, 23.1.2017

And Liine Carlsson as Senta also convinces all down the line. She continuously succeeded in thrilling the audience, both vocally and actingly.
Lena Kramer, WordPress, 22.1.2017
Wordpress
Lohengrin in concert with the Helsingborg Symphony Concert
"… and Liine Carlsson sang the long duet between Lohengrin and Elsa there was some real fire. It was almost as if you felt and watched a real opera scene...
The fact that the concert was such a success is also much thanks to the two leading singers…Liine Carlsson's interpretation made a deep impression with its dramatic nerve."
Helsingborgs Dagblad
International Music Festival Immling - Il Pagliacci/Il Tabarro - NEDDA/GIORGETTA
'The young Swedish soprano Liine Carlsson jumped in for the indisposed Anna Dimitriu and became familiar with the new production within very short notice. With a wide range of emotions, performed with great naturalness and intensitivity in expression, mimic and motion she played both female roles Nedda and Giorgetta – two entirely different kind of characters With her perfectly positioned, marvellously blanaced voice and her brilliant, effortlessly flowing sound production the soprano not only charmed her lovers but also the audience.'
Traunsteiner Tagblatt
SZENENFOTOS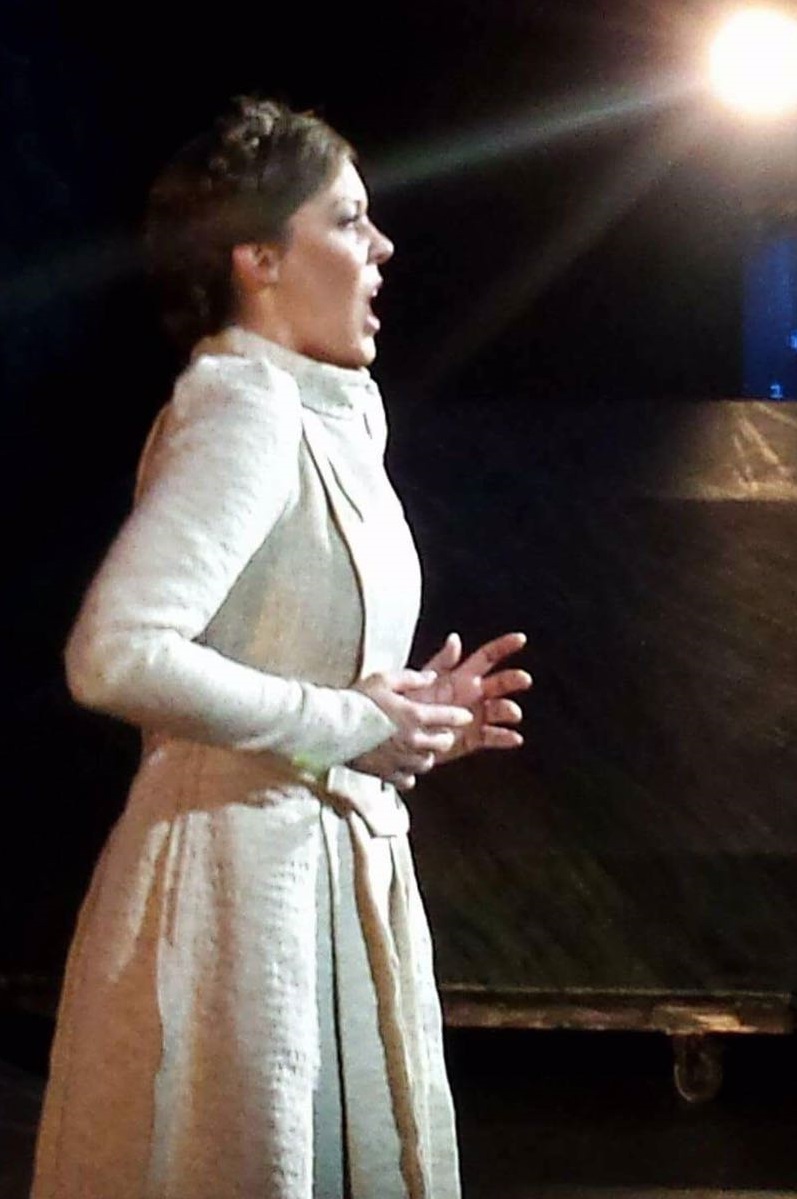 Nationaloper Riga – Tannhäuser - ELISABETH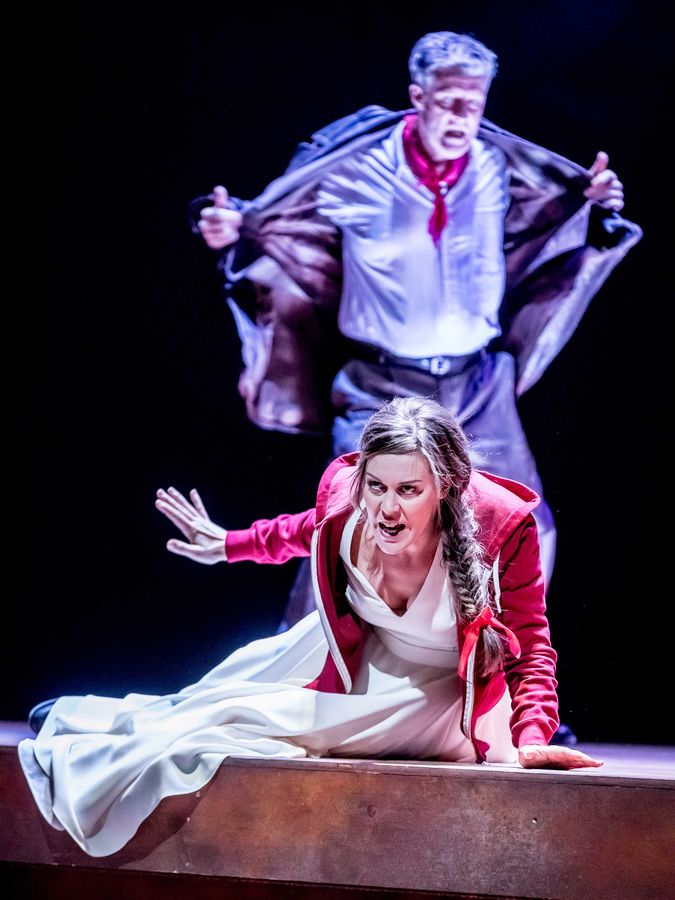 Theater Magdeburg - The Flying Dutchman - SENTA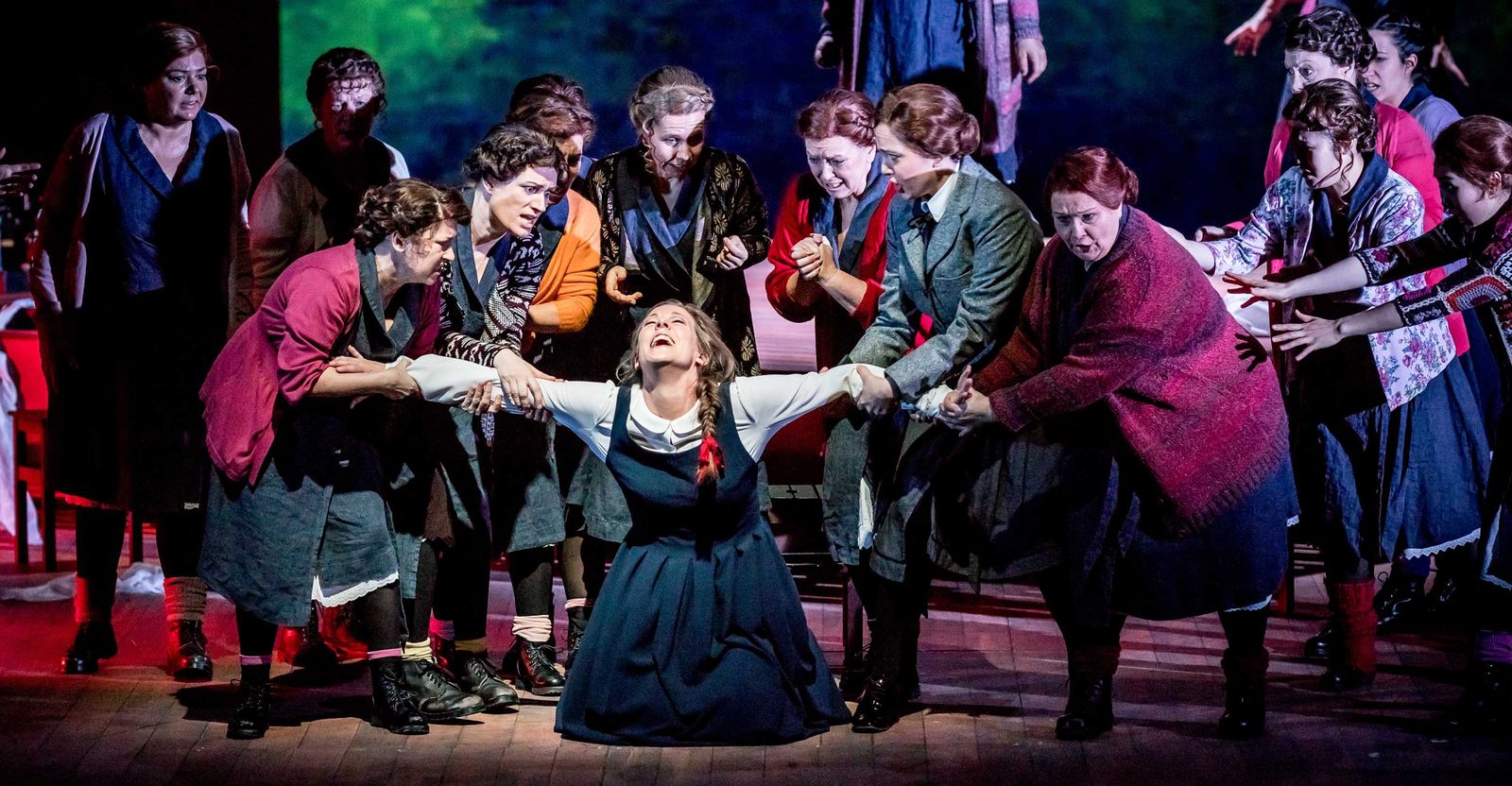 Theater Magdeburg - The Flying Dutchman - SENTA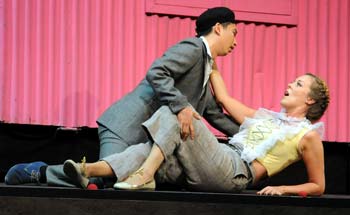 Internationales Musikfestival Gut Immling - Il Pagliacci - NEDDA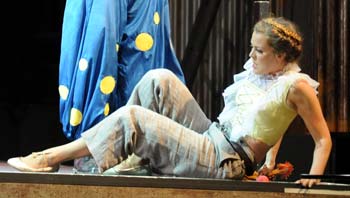 Internationales Musikfestival Gut Immling - Il Pagliacci - NEDDA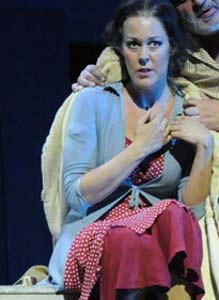 Internationales Musikfestival Gut Immling - Il Tabarro - GIORGETTA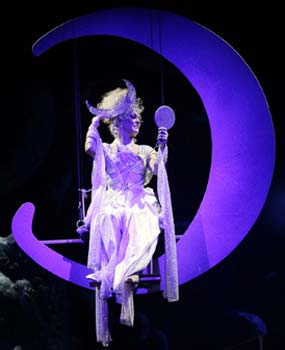 Theater Hof - FRAU LUNA - December 2013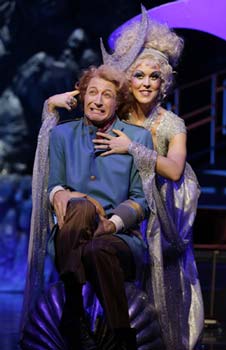 Theater Hof - FRAU LUNA - December 2013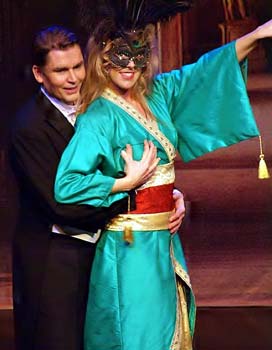 Reginatheater Stockholm - Die Fledermaus - ROSALINDA
Opernfestival Kopparberg - Carmen - FRASQUITA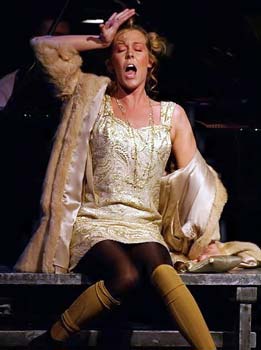 CUNIGUNDA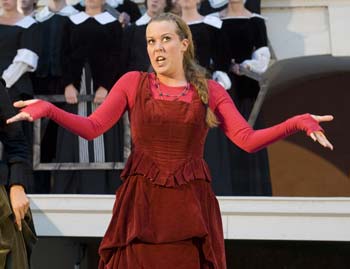 Opernhaus Bergen - Ophelia - EBBA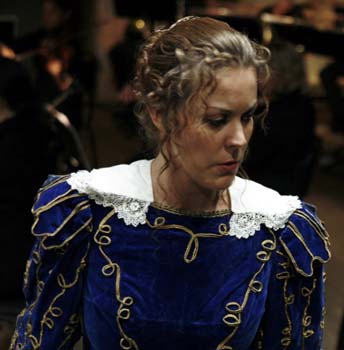 Cristina Regina di Svezia - CRISTINA